Posts for: October, 2017
By Dental Associates of Cumberland
October 28, 2017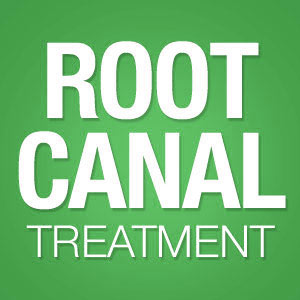 "You need a root canal," isn't something you want to hear during a dental visit. But whatever your preconceptions about it may be, the fact is root canal treatments don't cause pain — they alleviate it. What's more, it may be your best chance to save a tooth that's at high risk for loss.
First of all, root canal treatments address a serious problem that may be occurring inside a tooth — tooth decay that's infiltrated the pulp chamber. If it's not stopped, the decay will continue to advance through the root canals to the bone and weaken the tooth's attachment. To access the pulp and root canals we first administer a local anesthesia and then create an opening in the tooth, typically in the biting surface.
After accessing the pulp chamber, we then remove all the pulp tissue and clean out any infection. Â We then fill the empty pulp chamber and root canals with a special filling and seal the opening we first created. The procedure is often followed some weeks later with a laboratory made crown that permanently covers the tooth for extra protection against another occurrence of decay and protects the tooth from fracturing years later.
Besides stopping the infection from continuing beyond the roots and saving the tooth from loss, root canal treatments also alleviate the symptoms caused by decay, including tenderness and swelling of surrounding gum tissue and sensitivity to hot and cold foods or pressure when biting down. And, it reduces pain — the dull ache or sometimes acute pain from the tooth that may have brought you to our office in the first place.
General dentists commonly perform root canal treatments; in more complicated cases they're performed by an endodontist, a specialist in root canal treatments. Afterward, any discomfort is usually managed with non-steroidal anti-inflammatory drugs (NSAID) such as ibuprofen or aspirin.
Root canal treatments are a common procedure with a high rate of success. Undergoing one will end the pain and discomfort your infected tooth has caused you; more importantly, your tooth will gain a new lease on life.
If you would like more information on root canal treatments, please contact us or schedule an appointment for a consultation. You can also learn more about this topic by reading the Dear Doctor magazine article "Common Concerns about Root Canal Treatment."
By Dental Associates of Cumberland
October 13, 2017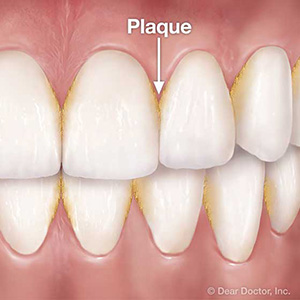 The American Dental Hygiene Association has designated October as National Dental Hygiene Month. Good dental hygiene is the best weapon against your mouth's number one enemy: dental plaque.
Plaque, a sticky biofilm that forms on your teeth, is an accumulation of bacteria, other microorganisms, food debris, and other unpleasant components. It can make your teeth feel fuzzy or slimy. And worse, the bacteria in plaque can lead to tooth decay and gum disease.
The best way to keep plaque at bay is by brushing your teeth twice a day and flossing once a day. But even though you can remove much of the plaque in your mouth with a toothbrush and dental floss, there are nooks and crannies that are hard to access with these basic oral hygiene tools.
Staying on top of dental plaque is an ongoing challenge. Immediately after teeth are cleaned, plaque starts to form again. And the longer plaque stays on teeth, the thicker it grows. Minerals in saliva become incorporated into the biofilm. As plaque takes on more minerals, it becomes calcified. This is when it hardens into calculus, or tartar. At this stage, tooth-brushing and flossing cannot disrupt the hardened layer of buildup, sometimes visible as yellow or brown deposits around the gum line.
This is why it's important to schedule regular professional dental cleanings. At the dental office, we have special tools to remove tartar and get at those hard-to-reach places that your toothbrush and floss may have missed. If you have questions about dental hygiene, plaque control or another oral health issue, we are happy to talk with you. We are your partners in fighting plaque for a bright, healthy smile!
Read more about the topic in the Dear Doctor magazine article "Plaque Disclosing Agents."