Posts for: March, 2015
By Dental Associates of Cumberland
March 24, 2015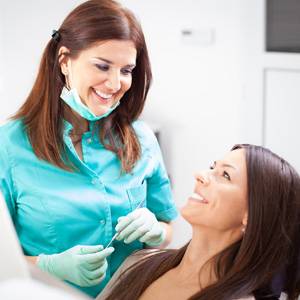 For years preparing teeth for fillings or other restorations has required the use of a drill. Although quite effective in removing decayed structure and preparing the tooth for bonding, it usually requires a local anesthetic. That and the noise it generates can be unsettling for many patients.
In recent years, a different type of technique known as "air abrasion" has increased in popularity among dentists. Known also as "particle abrasion," the technique uses a stream of fine particles to remove decayed tooth structure and is less invasive than the traditional drill. Although the technology has been around since the mid-20th Century, recent developments in suction pumps that remove much of the dust created have made it more practical. It also works well with new natural-looking bonding materials used for tooth structure replacement.
The fine particles — usually an abrasive substance like aluminum oxide — are rapidly discharged through a hand-held instrument using pressurized air aimed at affected tooth areas. Decayed teeth structure is softer than healthier tissue, which allows air abrasion to precisely remove decay while not damaging the other.
Besides removing decay or abrading the tooth for bonding, air abrasion can also be used to minimize stained areas on surface enamel and to clean blood, saliva or temporary cements from tooth surfaces during dental procedures. It's also useful for smoothing out small defects in enamel or aiding in sealant applications.
It does, however, have a few limitations. It's not as efficient as the traditional drill with larger cavities or for re-treating sites with metal (amalgam) fillings. Because of the fine texture of the abrasive particles, affected teeth need to be isolated within the mouth using a rubber dam or a silicone sheet. High-volume suction must be continually applied to capture the fine particles before the patient swallows them or it fills the procedure room with a fine cloud of material.
Still, while air abrasion technology is relatively new, it has clear advantages over the traditional drill in many procedures. As advances in the technology continue, air abrasion promises to offer a more comfortable and less invasive experience in dental treatment.
If you would like more information on air or particle abrasion, please contact us or schedule an appointment for a consultation.
By Dental Associates of Cumberland
March 09, 2015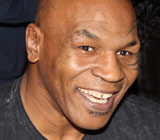 Mike Tyson's gap-toothed smile is part of athlete-turned-celebrity's signature look. During his two-decade career as a professional boxer, the former heavyweight champion has been known for both giving — and occasionally receiving — knockout punches. But the story of how he lost one set of front teeth is a bit more unusual.
In a recent interview with the Las Vegas Review Journal, Tyson's wife Kiki stated that one of the champ's major dental dilemmas didn't come from blows inside the ring. In fact, she said, Tyson lost the teeth after being head-butted by his pet tiger, Kenya.
It's too bad Tyson wasn't wearing a mouthguard before he decided to play with kitty.
Fight fans know that boxers always put in a mouthguard before they enter the ring. But the pugilistic pursuit is just one among the two-dozen-odd sports for which the American Dental Association recommends the use of custom mouthguards. Others include baseball, skateboarding, surfing and bicycling. (Maybe horsing around with tigers should be added to the list!)
Why is it so important for participants in athletic activities to use this piece of protective gear? According to the U.S. Centers for Disease Control, sports-related dental injuries account for over 600,000 emergency-room visits each year. Many of these injuries require further dental treatment; some may lead to tooth loss and require costly replacement. Not wearing a mouthguard makes an athlete 60 times more likely to sustain harm to the teeth, according to the American Dental Association. So there's really no contest.
You can find basic, off-the-shelf mouthguards in limited sizes at many sporting goods stores. But for a reasonable cost, we can provide you with a properly fitted dental appliance that's custom-made just for you. Starting with a precise model of your teeth, individual mouthguards are crafted from impact-resistant materials which are designed to be strong, comfortable, resilient — and effective.
Research shows that custom-made mouthguards offer superior quality and protection. So if you or your loved ones like to get out on the playing field, don't neglect this important piece of sporting equipment. And watch out for the cat.
If you have questions about mouthguards, please contact us or schedule an appointment for a consultation. You can learn more in the Dear Doctor magazine article "Athletic Mouthguards."