Posts for: November, 2014
By Dental Associates of Cumberland
November 19, 2014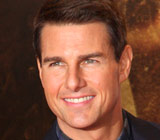 It's no surprise that plenty of teenagers go in for an orthodontic evaluation and come out wearing braces. But sometimes, an observant orthodontist may notice that an adult's smile could use a little bit of improvement, too. Even an adult like — Tom Cruise?
That's exactly what happened to the star of Top Gun, Rain Man and the Mission Impossible franchise. Cruise, then 39, was taking one of his children for orthodontic work when it was pointed out that the leading man's teeth were also out of alignment. So he opted for braces too.
"Yes, Tom Cruise has braces," said his publicist when the star appeared, sporting his new orthodontic appliances. "To him, it's no big deal." Cruise chose to get the relatively inconspicuous ceramic type, with only a thin wire visible in front of his teeth. He wore them for about a year and a half, having them temporarily removed when it was time to make a movie.
Ceramic braces are a popular choice among adult orthodontic patients, many of whom find that less noticeable orthodontic appliances fit in better with their personal or professional lifestyle. Clear aligners also provide a virtually invisible option. We can help you decide which appliance would best meet your needs. But the first step is a thorough evaluation of your periodontal health.
Is it Risky Business to get braces as an older adult? Not usually — but if you do show signs of periodontal disease, which is more prevalent in adults than teens, it's important to bring it under control before beginning your orthodontic treatment. There are also a few medical conditions, such as heart-valve disease, severe uncontrolled diabetes, and leukemia, which might preclude treatment.
For most people, however, orthodontics offers a great way to improve your appearance and boost your self-confidence — even if you're not a movie star. It is estimated that three-quarters of adults have some form of orthodontic problem; and studies have shown that orthodontic treatment can enhance an adult's career opportunities and social life.
So, if you're looking for a better smile at any age, don't hesitate to contact us or schedule an appointment to discuss your treatment options. You can learn more in the Dear Doctor magazine article "Orthodontics For The Older Adult."
By Dental Associates of Cumberland
November 03, 2014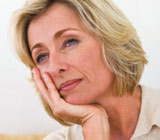 Many people suffer from problems with the temporomandibular joint (TMJ); this can result in chronic pain and severely limit the function of the jaw. Yet exactly what causes the problems, how best to treat them… and even the precise number of people affected (estimates range from 10 million to 36 million) are hotly debated topics.
There are, however, a few common threads that have emerged from a recent survey of people who suffer from temporomandibular joint disorders (TMJD). Some of them are surprising: For example, most sufferers are women of childbearing age. And two-thirds of those surveyed say they experienced three or more associated health problems along with TMJD; these include fibromyalgia, chronic fatigue syndrome, irritable bowel syndrome, rheumatoid arthritis, chronic headaches, depression, and sleep disturbances. The links between these threads aren't yet clear.
The survey also revealed some interesting facts about treating TMJD. One of the most conservative treatments — thermal therapy (hot or cold compresses) — was found by 91% to offer the most effective relief of symptoms. By contrast, the most invasive treatmentâ??surgeryâ??was a mixed bag: A slightly higher percentage reported that surgery actually made the condition worse compared to those who said it made them better.
So what should you do if you think you may have TMJD? For starters, it's certainly a good idea to see a dentist to rule out other conditions with similar symptoms. If you do have TMJD, treatment should always begin with some conservative therapies: moist heat or cold packs, along with over-the-counter anti-inflammatory medications if you can tolerate them. Eating a softer diet, temporarily, may also help. If you're considering more invasive treatments, however, be sure you understand all the pros and cons — and the alternatives — before you act. And be sure to get a second opinion before surgery.
If you would like more information about temporomandibular joint disorders (TMJD), call our office for a consultation. You can learn more in the Dear Doctor magazine articles "Chronic Jaw Pain And Associated Conditions" and "Seeking Relief from TMD."