Posts for: November, 2013
By Dental Associates of Cumberland
November 25, 2013
If you're watching your weight or living with diabetes, you probably know the advantages of satisfying your sweet tooth with sugar substitutes rather than the real deal. Did you know that sugar substitutes can also help reduce your risk for tooth decay? One particular sugar stand-in, xylitol, might actually promote oral health!
Sugar substitutes are food additives that mimic the taste of sugar but supply little to no food energy (nutrition) and therefore zero or few calories. This is because they generally cannot be digested and absorbed by the body. They pass through largely unused and have little to no effect on blood sugar levels. Oral bacteria aren't able to process sugar substitutes either. They get significant nutrition from "real" sugars that pass through the mouth — generating tooth-eroding, cavity-promoting acids in the digestive process. A diet of artificial sweeteners eliminates or significantly curtails the acidity problem and essentially starves the "bad" bacteria so more tooth-friendly bacteria can crowd them out.
The Food and Drug Administration (FDA) has approved 6 artificial sweeteners (synthetically produced zero-calorie sugar substitutes) for use in the U.S.:
Acesulfame K — Sunett®, Sweet One®
Aspartame — Equal, NutraSweet
Neotame — a modified form of aspartame
Saccharin — Sweet'N Low, Sugar Twin
Sucralose — Splenda
Rebaudioside A — Truvia, Sun Crystals, Stevia in the Raw
There also are naturally occurring low-calorie sugar alcohols (polyols), used alone or in combination with an artificial sweetener. They are incompletely digested and absorbed slowly so the amount of calories they generate is minimal. Commonly used polyols include erythritol, maltitol, mannitol, sorbitol and xylitol. Research suggests that xylitol may help prevent tooth decay and promote oral health by reducing levels of the major acid-producing bacteria in the mouth, Streptococcus mutans.
Despite their virtues, there is debate regarding the safety of sugar substitutes — synthetic ones in particular. Currently the focus is on how they may affect taste perception, metabolism, and eating habits. From a dental perspective, however, the overall benefits for using xylitol are pretty clear!
If you would like more information about nutrition and oral health, please contact us or schedule an appointment for a consultation. You can also learn more about this topic by reading the Dear Doctor magazine article "Artificial Sweeteners."
By Dental Associates of Cumberland
November 15, 2013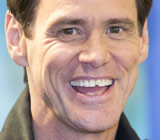 Fans of the classic bumbling-buddies comic film "Dumb and Dumber" will surely remember the chipped front tooth that Jim Carrey sported as simpleminded former limo driver Lloyd Christmas. Carrey reportedly came up with the idea for this look when considering ways to make his character appear more "deranged." He didn't need help from the make-up department, however… He simply had his dentist remove the dental bonding material on his left front tooth to reveal the chip he sustained in grade school!
Creating a Bond
A dental cosmetic bonding involves application of a composite filling material that our office can color and shape to match the original tooth. Bonding material can be used to replace the lost portion of tooth or to seamlessly reattach the lost portion if it has been preserved and is otherwise undamaged. Little to no removal of existing tooth surface is needed. This is the quickest and lowest-cost option to repair a chip.
Alternatives
When a relatively large portion of the tooth is missing, a crown is often the better choice. It fully encases the visible portion of the remaining tooth above the gum line and is shaped and sized to match the original. It can be made of tooth-colored porcelain fused to metal crowns or all-ceramic (optimal for highly visible areas). A small amount of the existing tooth surface will be removed to allow the crown to fit over it.
A veneer can be used to hide smaller areas of missing tooth. This is a thin, custom-made shell placed on the front of the tooth to give it a new "face." Some removal of existing tooth surface also may be necessary to fit a veneer.
A chipped tooth makes an impression, but generally not a flattering one. Nearly 20 years after "Dumb and Dumber" hit the theaters, the only thing Jim Carrey had to do recently to hint at a sequel for his nitwitted character was tweet a photo of that goofy grin!
If you would like more information about repairing a chipped tooth, please contact us or schedule an appointment for a consultation. You can also learn more about this topic by reading the Dear Doctor magazine article "Artistic Repair of Front Teeth With Composite Resin."