Posts for: June, 2012
By Dental Associates of Cumberland
June 25, 2012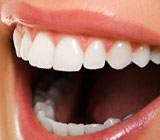 Some of the most popular smile enhancers on the market today are both over-the-counter (OTC) and professional teeth whitening products. And while studies indicate that bleaching can successfully achieve noticeable increases in whitening of stained teeth, there are some facts you need to know about these products and the results that they can deliver.
Nearly all bleaching products contain the same basic ingredient, carbamide peroxide or its breakdown product, hydrogen peroxide. However, the products our office uses to professionally whiten your teeth are much stronger without compromising the health and safety of your teeth, gums, and mouth.
OTC bleaches typically contain no more that 10% carbamide peroxide while professional bleaches can contain between 15% and 35%. And to make professional bleaching even more effective, we may use them in combination with specialized lights or lasers.
Bleaching is NOT a permanent solution and thus results will diminish over time. The "fade rate" begins to occur 6 to 12 months after treatment.
While you can't avoid the fading process, you can extend your bleaching results by avoiding foods and drinks that stain your teeth, such as red wine, red (tomato-based) sauces, coffee, tea, sodas/colas, and blueberries to name a few.
Another method for extending your results is to use a straw when drinking beverages that can stain your teeth so that the liquid does not come in contact with your teeth.
If you have visible crowns and/or veneers mixed with your natural front teeth, it may be quite difficult for you to bleach your natural teeth so that they perfectly match your veneers or crowns. Remember, tooth whitening is not effective on crowns, veneers, bridgework, or any type of artificial tooth.
One of the most common side effects of whitening teeth is tooth sensitivity and irritation of the gum tissues. They both are usually temporary and often occur when you start bleaching; however, they generally subside after a few days.
Overall, bleaching your teeth is an effective way to brighten your smile with minimal side effects. If it is something you are interested in pursuing, talk it over with us first — even if you plan to use OTC products — so that you have a clear understanding about your specific options and projected outcomes. Or, learn more by reading the Dear Doctor article, "Teeth Whitening: Brighter, Lighter, Whiter...."
By Dental Associates of Cumberland
June 10, 2012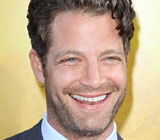 As one of America's most beloved go-to guys for inspiration on the latest interior design trends, Nate Berkus has written a highly successful book, Home Rules: Transform the Place You Live Into a Place You'll Love; he is a contributing editor to O Magazine; and he is currently hosting his own television program, The Nate Berkus Show. He is also recognized for his eye-catching smile.
During a recent interview with Dear Doctor magazine, Berkus opened up about the facts behind his trademark smile. While his smile is all-natural — he never wore braces or had any cosmetic work done — he gives credit to his childhood dentist for the preventative healthcare he received as a young boy. "I'm grateful for having been given fluoride treatments and sealants as a child," he said. Nate also shared the important flossing advice he learned from his dentist that he still follows today: "Floss the ones you want to keep."
Why is flossing so important?
Flossing is crucial because it remains the most effective method for removing plaque from between teeth, where the toothbrush can't reach. It is also an important part of keeping your gums healthy so that you can avoid periodontitis (gum disease). You should floss at least once a day either before or after you brush your teeth. If you see blood after flossing, it may indicate that you have periodontitis, or it may mean that you are flossing too harshly. Remember, you need to use a delicate hand and a proper technique when brushing and flossing to avoid damaging your teeth and gums.
To learn more about flossing, including step-by-step instructions with photos, you can continue reading the Dear Doctor magazine article "Flossing — A Different Approach." Or you can contact us today to schedule an appointment so that we can conduct a thorough examination, review your brushing and flossing techniques, and discuss any questions you have as well as treatment options. As needed, we will work with you to teach you the proper brushing and flossing techniques so that you feel confident before you leave our office. And to read the entire interview with Nate Berkus, please see the Dear Doctor magazine article "Nate Berkus."